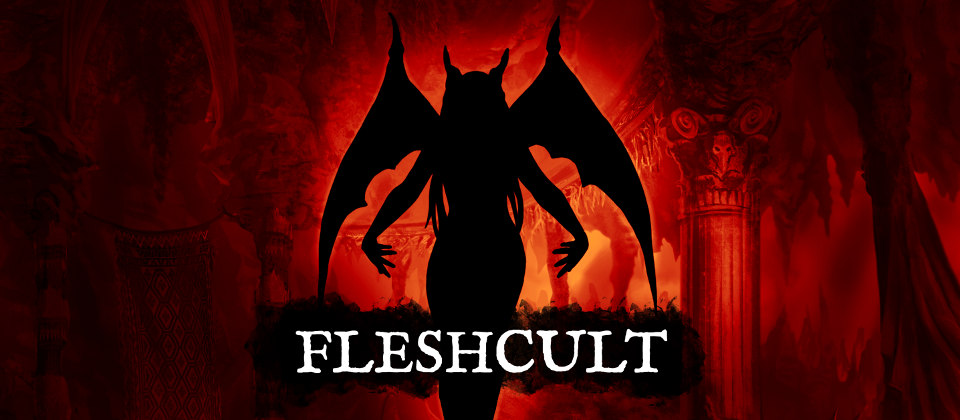 Fleshcult
July Patreon Reward, v1.19
---
What's New:
You now have the ability to send minions out of the lair to accomplish side quest tasks. The UI is a bit rudimentary at the moment, but the general idea is it works like the away missions in Evil Genius.
New Side Quest: The Chastity Field Generator. Ever wonder why you can only recruit people from the suburbs at the start of the game? Now you can find out why, and do something about it.
New Side Quest: The Robo-beast and the Robo-doll. Isn't it a shame that beasts without concubines don't produce anything? What you need is some sort of milking machine...
Available now from Patreon